Written By: Ava Ozbolt, Charlotte,
Culture of Ancient Rome

Ancient Rome is a gorgeous place with fascinating culture, amazing climate, and beautiful land. One fascinating thing about the culture of ancient Rome is their belief of Roman gods and goddesses. Greek gods and goddesses are very similar to Roman gods and goddesses. For example: In Greek beliefs, Zeus was the king of gods but in Rome his name is Jupiter. They have many gods and goddesses that they believe in, such as these in the chart below.

Chart:

Greek Gods

Roman Gods

Description

Zeus

Jupiter

King of Gods, God of the sky

Hera

Hera

Goddess of marriage

Poseidon

Neptune

God of the sea/water

Cronos

Saturn

Titan Father to Jupiter

Aphrodite

Venus

Goddess of love and beauty

Hades

Pluto

God of the underworld

Hephaestus

Vulcan

God of forge

Demeter

Ceres

Goddess of Harvest

Apollo

Apollo

Goddess of medicine/music

Athena

Minerva

Goddess of Wisdom

Artimis

Diana

Goddess of the hunt

Ares

Mars

God of war

Hermes

Mercury

Messenger of the Gods

Dionysus

Bacchus

God of wine

Persephone

Proserpine

Queen of underworld

Eros

Cupid

Son to Aphrodite, God of love

Gaia

Gaea

Titan Goddess of the earth

​

Climate Of Ancient Rome

The climate in Ancient Rome varied. In the summer it was about 95°F in the middle of the day. Sense it was so hot, many Romans closed their businesses during the summer and moved to where it was a colder climate. The winters were very harsh. The average temperature was about -1°C and some of the rivers froze over. Ancient Roman climate was wide ranging

The land of Ancient Rome

Ancient Rome is located in between Italy and Greece. Germany is located north of Rome. In Rome there were seven hills. The seven hills were named Cermalus, Cispius, Fagutal, Opplus, Palatium, Sucusa, and Velia. The Cispus, Oppius, Susca, and Velia are all really headlands of a volcanic ridge. The Cermalus, Fagutal,

​

map of modern Rome

map of ancient Rome
Timeline of Ancient Rome
Powered by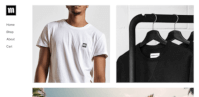 Create your own unique website with customizable templates.